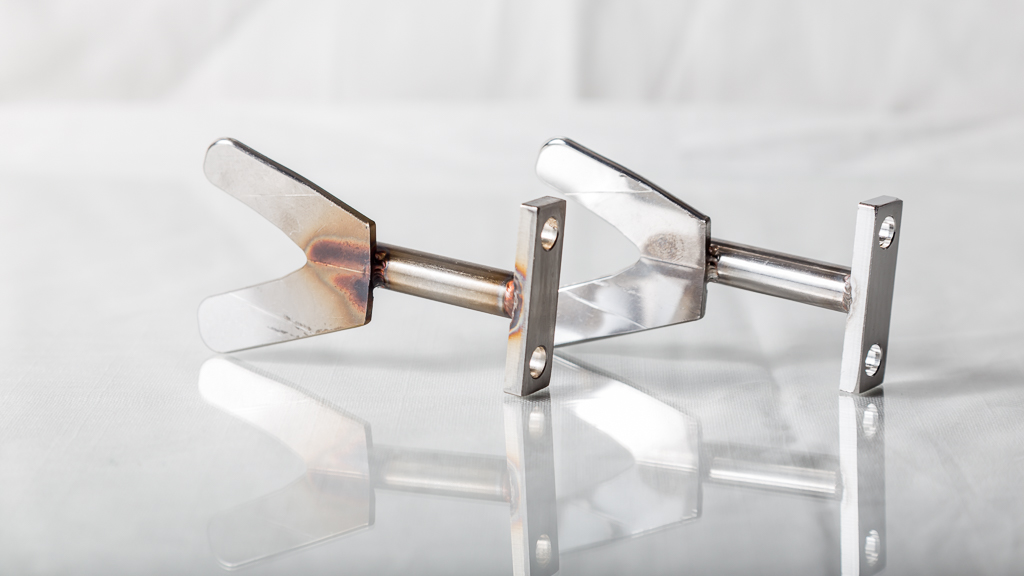 Steel ball polishing is a mechanical process in order to obtain a high-gloss-polished aluminium or stainless steel product by means of stainless steel balls and satellite shaped polishing parts. During the polishing process water and a special addition are used.
B.Z.S. Racing Parts has developed a machine in which all kinds of aluminum parts can be polished. Think of new aluminum brackets or for the restorers refurbishing and polishing of old hubs, crankcases, forks and so on.
In addition to the gloss effect of polishing, the components also have a higher resistance to corrosion. The surface becomes less porous and tougher.
Pre-treatment in a chemical bath allows the removing of the discoloration of stainless steel due to welding or the oxide skins which occurs after heat treatment. It is also possible to glass bead the component before the polishing which will make your products look almost new again.
B.Z.S. Racing Parts carry out these activities for private persons or companies based on commission.
Please send a photo of the part which should be processed when you apply for an offer this to enable us to send you a quotation on short notice.
Deel deze pagina