VETS MXdN in Farleigh Castle 2022
Exhaust system for HONDA CR500 '89-'90 and '91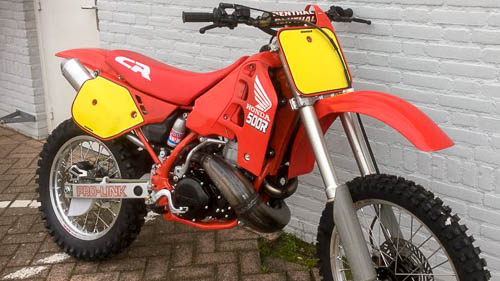 MAICO '81 replica NOW in stock!
Now avaible the MAICO '81 replica!
After discussions with the factory mechanic from MAICO in the years '78 to '82, Steve Butler, and factory driver Yvan van de Broeck, we came to this result of the model '81. This is because in the year '81 three different frames were built and delivered. This version is the best MAICO ever built according to the ex factory team mechanic and factory rider. At that time he already got the nickname "The best twinshockbike ever build"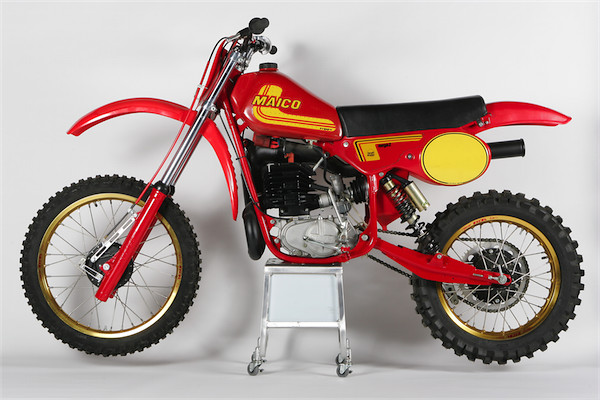 MAICO '81 frame for installation of other engines
C&J monoshock HONDA mod '82
(H.P.F.) C&J monoshock HONDA mod '82
We have just made for an client, an special  (H.P.F.) C&J monoshock HONDA mod '82.
Honda XR500 brake pedal
Honda XR500 brake pedal
Because that the brake pedal of an XR500 is very difficult to find. We made our own brake pedal with the original mounting (we can also supply the special bolt). The point of engagement for the cable is higher and there is just enough room to pivot the kickstarter.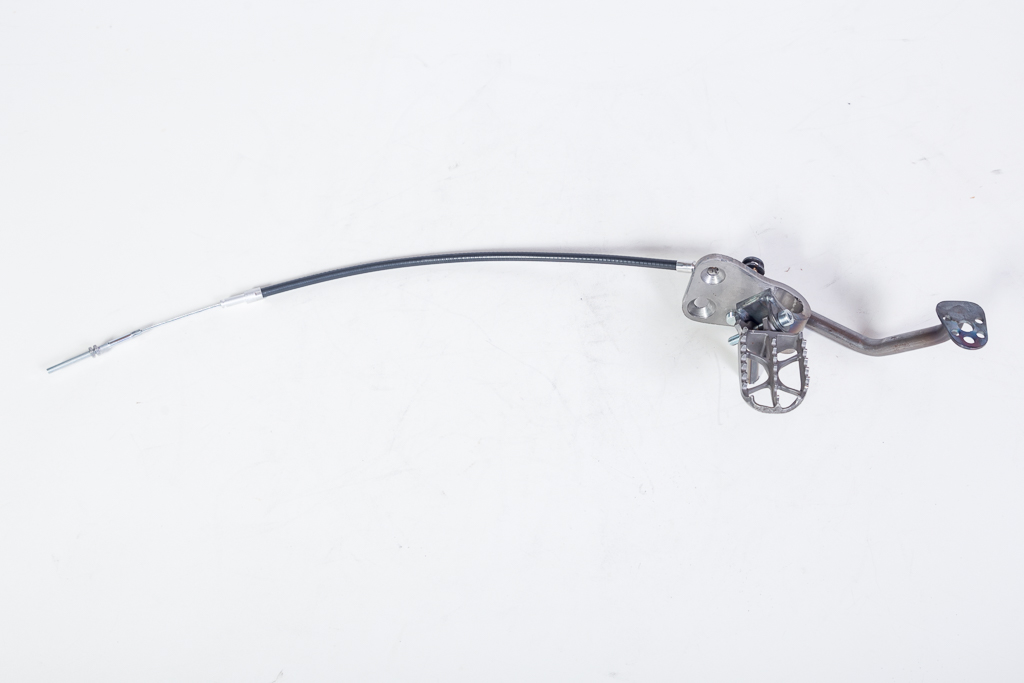 BSA frames with nickel surface treatment
BSA frames with nickel surface treatment
BZS Racing Parts also recently produced a series of BSA frames for a customer, these were supplied for the customer with nickel as a surface treatment, incl. Brake pedal, footrest holders and air box.
 We congratulate Kurt Villadsen with winning the Danish vintage championship on his BZS framed BSA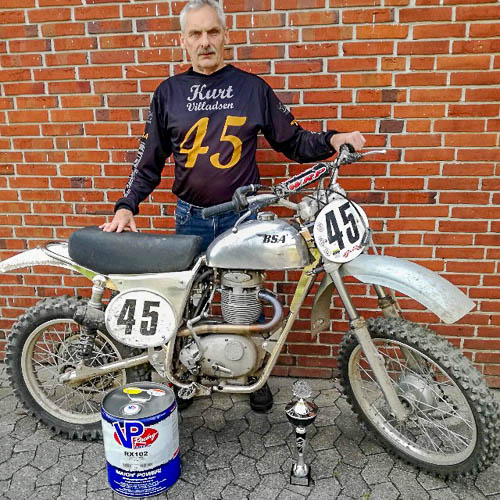 New developments
We from B.Z.S. Racing Parts got the question many time's if we have an C&J chassis witch will hold an XR600 dry sump engine instead of XL/XR500? So we decided to build a C&J replica twinshock chassis witch can hold XR (dry sump) 600 engine. We think the first prototype's are ready with one month. We will place pictures as soon as possible.
B.Z.S. Racing Parts – Stockroom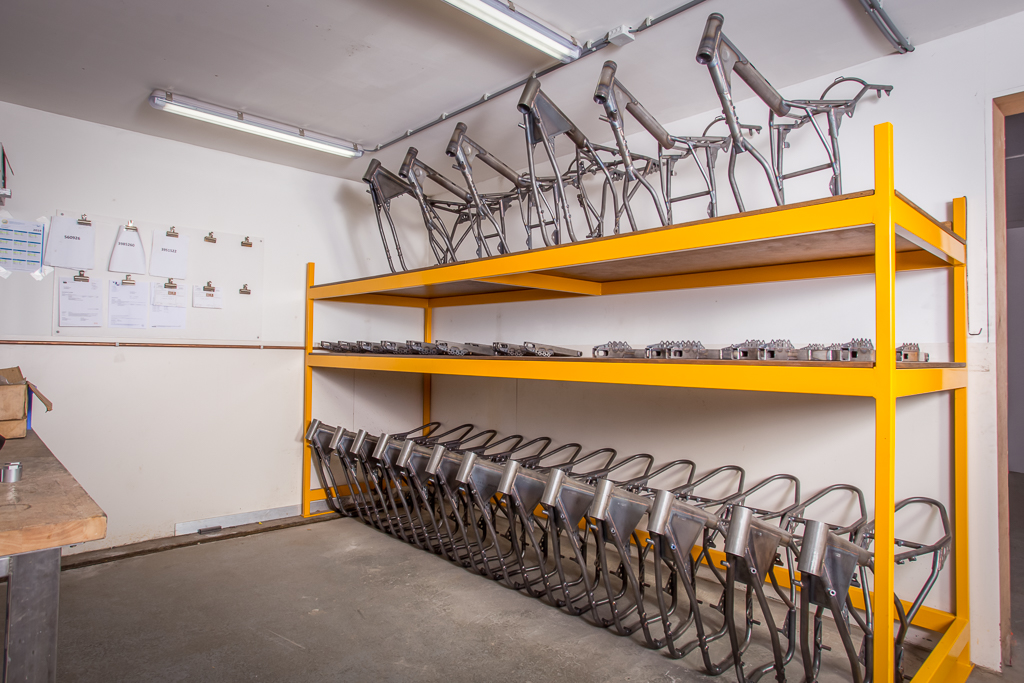 Deel deze pagina