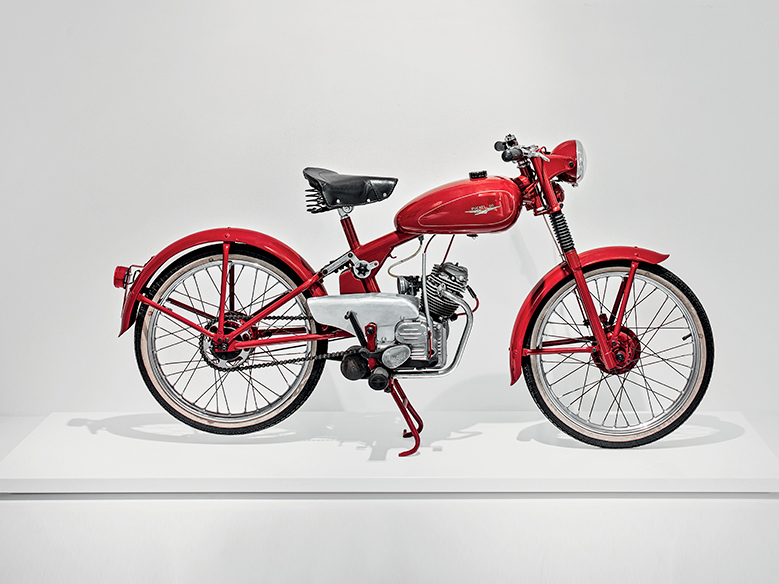 The first motorcycle
Ducati 60 can be rightfully defined as the first motorcycle ever produced in the history of Ducati.
After July 1949, the company from Borgo Panigale started selling this bike, whose main feature was the frame designed by Gian Luigi Capellino (formerly the designer of similar frames made in collaboration with Caproni, from Trento), while the engine was basically an updated, improved 60-cc version of the "Cucciolo" engine, with a three-speed gearbox with shift pedal and the rocker arms suitably protected by an aluminium cover.
The lightness and versatility of Ducati 60 made its fortune, so much that for the first time it was also targeted to a female audience; the weight and the exceptional mileage really made it suitable for anyone and for any place. Moreover, being so light, it allowed riders to carry their Ducati 60 in their homes, preventing it from being stolen.
(Original article and photo:
Ducati.com)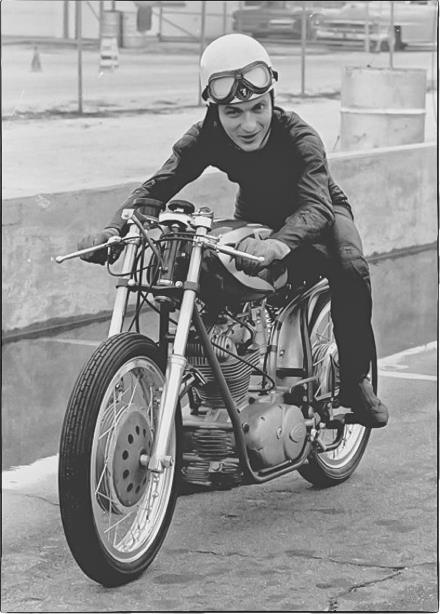 Ducati 250 mach 1 sc (Sport Corsa)
The SCs were very different to the Mach 1 production bikes they were based on and featured a double-downtube frame, sand-cast engine cases with the distinctive centrally located oil filer at the front of the sump, sand-cast 250 F3 type heads that used shorter camshafts, a special close-ratio 5-speed gearbox, uprated brakes and different bodywork.

The '65 bikes had Grimeca brakes while the '66 models, like this one, used Oldani. The long, narrow fibreglass tank was also a '66 fitment, as was the humped seat (although not in red). Both the 250 & 350 used SS1 Dell'Orto carbs in '65, while in '66 the 250 was fitted with an Amal Monoblock. The bikes were equiped with head and tail lights as standard. The 250 weighed 115kg and had a top speed of 190kph.

Deel deze pagina