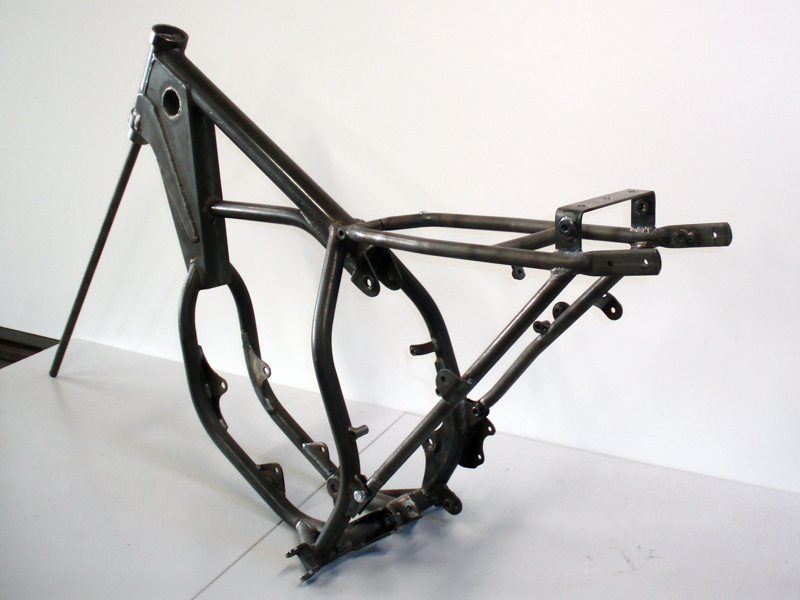 Large 85 cc mx frame: Suzuki RM 85
Weight of the original frame: 8.3 kg.
B.Z.S. Racing Parts is producing this RM 85 cc frame due to a high demand for larger and higher 85 cc MX-bikes. Due to our 30 years experience in the motorsport and due to the co-operation with the better teams we have ended up with this frame design for the extra high RM 85. This frame is, as all our other frames, constructed from special 25 crMO4 tube.
Besides the dimension of the frame also the geometry of the frame has been improved and to make maintenance during the race even more easy the frame has been provided with a removable subframe which is not the case with the original Suzuki frame.
The total weight of the frame including the subframe is 8,55 kg.
Deel deze pagina